Little Billy TIC T-Shirt (Black)
$

27.00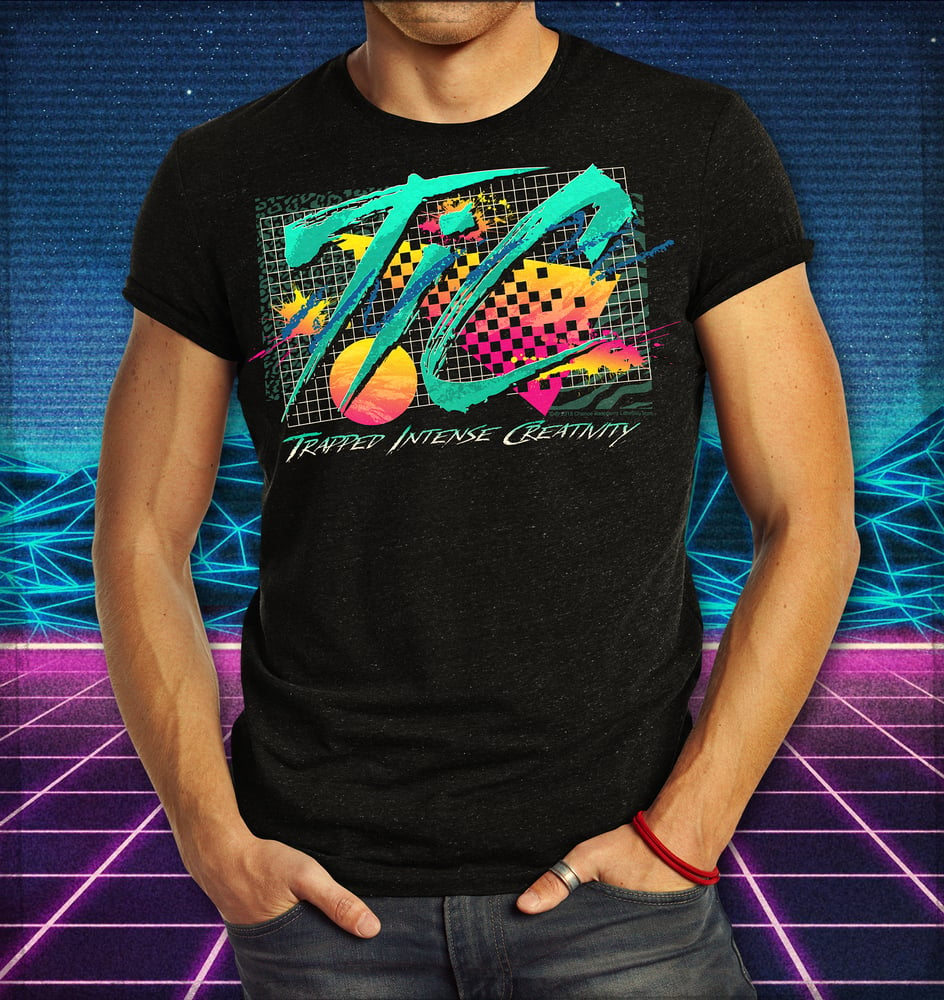 IN STOCK
SCROLL DOWN AND CLICK THE DROP-DOWN MENU ABOVE THE "ADD TO CART" BUTTON TO SELECT YOUR T-SHIRT SIZE AND FIT!
NOTE: IF YOUR SIZE IS NOT DISPLAYED, IT IS CURRENTLY SOLD OUT.
Email Little Billy here to request a RE-PRINT.
Please include your name and the design image, size, and fit (Men's or Women's) you want.
AVAILABLE SIZES
MEN'S: SMALL - 3XL
WOMEN'S: SMALL - 2XL
Little Billy, the ultimate '80s cartoon and world's first animated series about neurodiversity, special needs, and the power of being different presents TIC: Trapped Intense Creativity! Inspired by Trapper Keeper and the totally radical beach styles of the '80s surf/skate scene, this design is printed on ultra-soft 100% preshrunk ring-spun cotton and keeps the tradition of Gecko, Bad Boy, and T&C Surf alive!
TIC celebrates creativity in (neuro)diversity. The TIC design, movement, and philosophy have been approved, embraced, and endorsed by the Tourette Association of America. Many with tic diversities like Tourettes tic less (or not at all) when creating. Due to this and the fact that the entire neurodiverse community is creative in some way, TIC represents all neurodiverse and creative communities alike!
Little Billy is on his way to a screen near you! The first short episode is now in production but needs your help. All sales go toward funding the show, so grab this shirt for yourself or a friend and help bring Little Billy to life! Learn more and get involved today at LittleBilly.com. If you're not like the other kids...he's just like you!
Support Little Billy on Patreon here.
Follow the quest on YouTube here.
Watch the Little Billy trailer here.
Get on the Mailing List here.
TM ©® 2019 Chance Raspberry. All Rights Reserved.